Skip ad and play the game >>

Bad Ice-Cream 2
• Published Mar 21st, 2013 with 3814 gameplays
Controls :
Player 1: movement - arrow keys, action - space bar
Player 2: movement - WASD, action - Q
This is the second Bad Ice-Cream, in which you will again try to get all the fruit and avoid enemies. You can block them with ice cubes. If needed, you can unblock them at any moment.

100% 2.3k plays
Published : Sep 13th, 2011 FlashYour task is to collect all the fruit in the given level and escape from the mon...

80% 3.8k plays
Published : Mar 21st, 2013 FlashHelp the ice cream get all the fruit.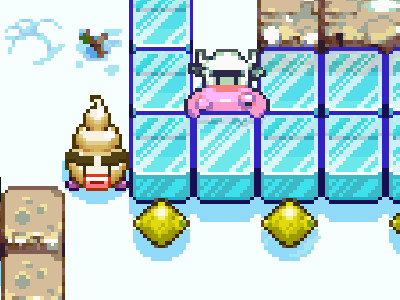 80% 540 plays
Published : Dec 9th, 2015 FlashIn this cool online game you can play against a friend or against the computer.