Skip ad and play the game >>
Controls :
mouse, movement - WASD, jump - space, sprint - Shift, crouch - Ctrl, change of gun - numbers
Here we have another quality 3D shooter in Counter Strike style. For you, this time it will be very simple, just type the name and select a server. Then, of course, you try to kill as many enemies as possible. Initially you only have a knife, and therefore try as quickly as possible to find a weapon.

96% 564.0k plays

98% 26.6k plays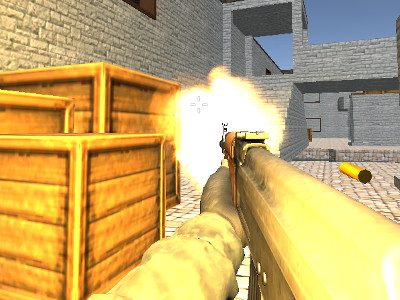 90% 10.5k plays