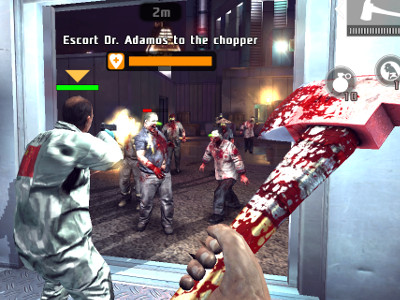 • Published Oct 11th, 2015 with 41119 gameplays
Platforms:
Controls :
WASD = movement, Mouse = shooting / attack, Q = change weapon
This is a demo version of the game Dead Trigger 2 which you might know from mobile phones. You will see that the graphics of this game is really great. This kind of games could be seen on our PCs a few years ago and now we can play them without any installations. You will be able to use an ax and a double weapon. Fight the zombies and play the game in full screen mode to enjoy it even more.