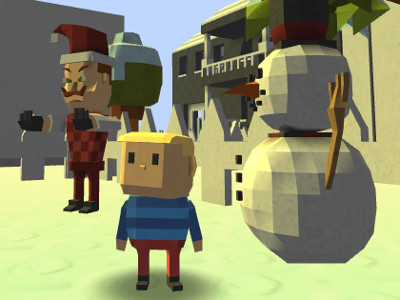 Kogama: Hello Neighbor Christmas Edition!
• Published Dec 17th, 2016 with 35278 gameplays
Platforms:
Controls :
attack

W




A

S

D

movement

jump

Q

drop weapon

E

action
Your main goal will be to slash through enemy lines that are moving around the city. Your enemies will be fighters from all around the world. You should register yourself so that you could play other versions of this game with the same name. You will also be eligible for many different bonuses. Don't hesitate to register then. Go on then! Slash them all.