muh
Points: 5 Medals: 0
Dashboard Menu
Location:
Registration: Jul 3rd, 2018
Games played: 283
Number of comments: 14


Last played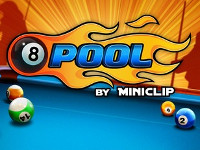 84% 9.4m plays
Published : Dec 18th, 2012 HTML5Play Pool with players from around the world.
80% 4.6k plays
Published : Jul 31st, 2017 HTML5Build a magnificent island in the sky.

88% 42.9k plays
Published : Jun 27th, 2012 FlashPlay pool and become world number one.
You do not have any news.
Remove friend
Do you really want to remove a user from your friends?