Dashboard Menu
Registration: Aug 12th, 2019
Games played: 3
Number of comments: 0
Latest comments
First you have to comment something.
Last played

95% 10.1k plays
Published: Feb 10th, 2015 Flash You are drawn into criminal gangs in the style of old GTA games.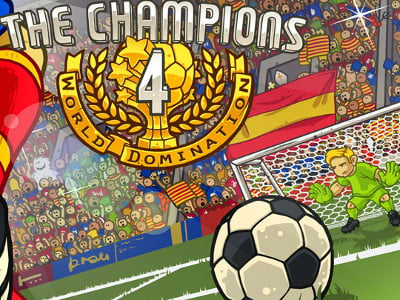 100% 6.8k plays
The Champions 4 - World Domination
Published: Apr 1st, 2014 Flash Football season has started again and you can play virtual football.

96% 4.8k plays
Sports Heads World Cup Challenges
Published: Jun 11th, 2014 Flash Can you demonstrate your experience in this football game?