mohamed595
Dashboard Menu
Registration: Feb 26th, 2014
Games played: 2
Number of comments: 3
Last played


80% 7.0k plays
Published: Mar 7th, 2014 Flash The long awaited game is back. The story of this game continues in "Civ Wars 3", which is accessible after completing the game.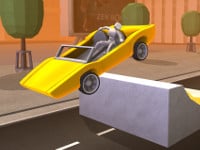 92% 871.4k plays
Published: Feb 2nd, 2014 Unity3D 3D game where you do different crash tests.
You do not have any news.