ismaelelcrack
Dashboard Menu
Registration: Oct 2nd, 2014
Games played: 3
Number of comments: 1
Last played


81% 27.7k plays
Published: Oct 4th, 2014 HTML5 Role in today's game is to collect points in the team that you just choose.


100% 25.9k plays
Published: Aug 14th, 2014 HTML5 Head out again to further continuation of the online world.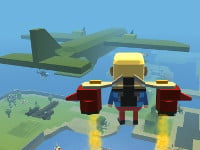 92% 468.7k plays
Published: Jun 7th, 2014 HTML5 Perfect action team play in the cubical world.
You do not have any news.