roz
Points: 0 Medals: 0
Dashboard Menu
Location:
Registration: Feb 14th, 2015
Games played: 10
Number of comments: 5


Last played

97% 151.7k plays
Published : Sep 2nd, 2013 FlashFire the pool balls and get as many points as possible.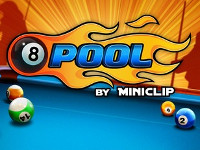 84% 9.5m plays
Published : Dec 18th, 2012 HTML5Play Pool with players from around the world.

90% 5.9k plays
Published : Jan 27th, 2015 FlashBecome a great champion in today's 3D penalty game.
Remove friend
Do you really want to remove a user from your friends?