chimis
Dashboard Menu
Registration: Feb 21st, 2015
Games played: 3
Number of comments: 1
Last played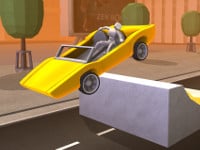 83% 890.8k plays
Published: Feb 2nd, 2014 Unity3D 3D game where you do different crash tests.


90% 30.5k plays
Published: Jan 14th, 2015 HTML5 Play a war game in the square graphic.


87% 1.0m plays
Published: Jun 28th, 2013 HTML5 Play another high-quality 3D shooter in Counter Strike style.
You do not have any news.