How to play Unity3D games using browsers like Chrome, Firefox and others?
1. How to play Unity3D games using browsers like, for example, Firefox or Internet Explorer ?
Starting Unity3D games in browsers like Internet Explorer or Firefox is very easy. The only thing you need is Unity Web Player which can be downloaded via this link -
https://unity3d.com/webplayer/
Installing it is simple and takes approximately 10 seconds. Just click on the downloaded file, then on "I Agree" and "Finish".After the installation of this program your Unity3D game should start without any problems. If this is not the case, try refreshing the website or closing and again opening the browser.
2. How to play Unity3D games using Chrome?
Unfortunately, since version 45 Chrome no longer supports Unity3D directly. That's why you have two options:
Download the extension for the Chrome and also the program GameLoad
which will find the game in Unity3D on the website and, using GameLoad, it will open the game in a new window. If the game doesn't work correctly, it is possible to open the entire website in a new window, which should ensure a smooth start of the game. Just check video tutorial.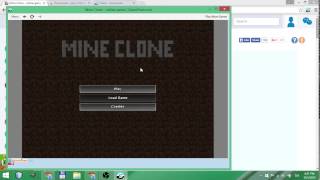 Download GameLoad for Chrome
The second option is to
install another browser
, for example Firefox, and use this to start games.
Download Firefox
P.S. There is a chance that also Mozilla Firefox will block plugins like Unity3D in the future. Therefore, we recommend installing the program GameLoad which was created for this type of plugins.
If you use an
older version of Chrome
, you can watch our older tutorial on how to start Unity3D games in Chrome.
Show more
Comments