sunkysd
Dashboard Menu
kristi ms
Registration: Jan 18th, 2014
Games played: 3
Number of comments: 1
Last played


97% 3.2m plays
Published: Aug 28th, 2012 PC In this great 3D game you can experience real war, whether in a vehicle or in a helicopter.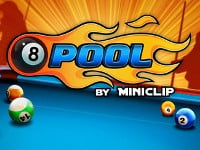 92% 9.7m plays
Published: Dec 18th, 2012 HTML5 Play Pool with players from around the world.


80% 3.8k plays
Published: Aug 31st, 2014 Flash With your hero you must run constantly forward, because if you get caught by the enemy, it's over.