iwikinatorcz
Dashboard Menu
Registration: Oct 7th, 2014
Games played: 3
Number of comments: 1
Last played

86% 31.1k plays
Published: Sep 15th, 2014 HTML5 Another great game from KOGAMA. Fight against girls or boys with your friends.

93% 39.8k plays
Published: Jun 23rd, 2014 HTML5 Multiplayer game in which you find yourself in the wide world of minigames.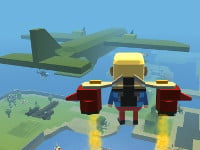 91% 469.2k plays
Published: Jun 7th, 2014 HTML5 Perfect action team play in the cubical world.