sanya
Dashboard Menu
kastria kastria
Registration: Mar 16th, 2015
Games played: 3
Number of comments: 3
Last played

90% 537.7k plays
Published: Nov 3rd, 2012 HTML5 Build your farm and become a successful farmer.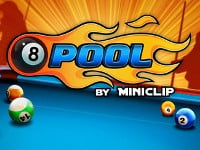 91% 9.8m plays
Published: Dec 18th, 2012 HTML5 Play Pool with players from around the world.


97% 3.2m plays
Published: Aug 28th, 2012 PC In this great 3D game you can experience real war, whether in a vehicle or in a helicopter.
You do not have any news.