Burrito Bison: Revenge
Warning
Adobe has blocked Flash content from running in Flash Player since January 12, 2021. The emulator is still under development, but should be completed by the end of this year.
Burrito Bison: Revenge
• Published Feb 29th, 2012 with 4722 plays
Platforms:
After escaping from Candyland you find out that your wallet was stolen by gummi bears. Therefore, you jump back and you try to destroy them all for what they did to you. You can use various tools such as missiles.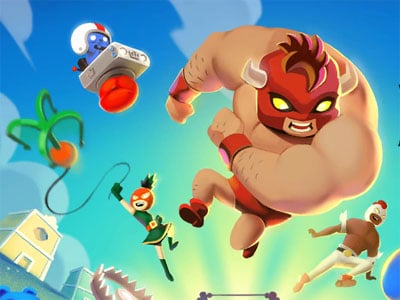 77% 14.0k plays
Published: Nov 20th, 2016 HTML5 Play a game where you attack moving targets on the ground.