Cannon Basketball
Warning
Adobe has blocked Flash content from running in Flash Player since January 12, 2021. The emulator is still under development, but should be completed by the end of this year.

Cannon Basketball
• Published Nov 15th, 2012 with 5753 plays
Platforms:
Here we have another basketball game, this time in a different style. You have to fire a ball from the cannon and get it into the basket. It will not be easy and you will have to think about various ways to succeed.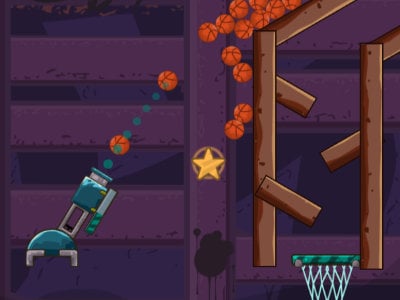 89% 6.6k plays
Published: Mar 10th, 2018 HTML5 The fourth installment in this successful reflex testing game where you'll be presented with a total of 30 levels.