Harvest Story
Warning
Adobe has blocked Flash content from running in Flash Player since January 12, 2021. The emulator is still under development, but should be completed by the end of this year.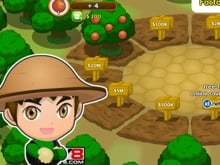 Harvest Story
• Published Oct 26th, 2015 with 4736 plays
Controls:
Mouse = interaction
In this game you become a really great farmer who wants to grow the best vegetables and fruit. Find a way to succeed and earn lots of money selling your crops. Can you do this? Try to get a high enough score and enough money. Time will even bring some awards.