Madmen Racing

Madmen Racing
• Published May 15th, 2014 with 5473 plays
Platforms:
Controls:
Arrow keys = control, X = turbo
In this game you have a total of 18 very well-designed levels with different missions. Each vehicle has its own peculiarities, physical treatment and management. The main thing is that now you can garage, where you can buy new vehicles.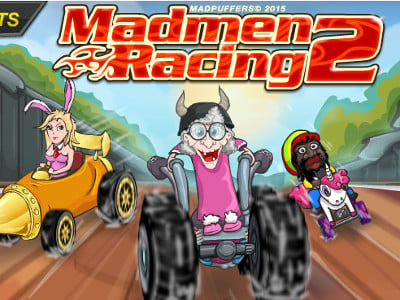 80% 8.2k plays
Published: Dec 28th, 2015 Flash A fun online racing game in which you perform some crazy tricks.