Nick Basketball Stars
Nick Basketball Stars
• Published May 23rd, 2015 with 20203 plays
Controls:
Arrow keys = Control, Spacebar = attack
Basketball, which will entertain you. In the background you can already notice the crab from Spongebob and on the field Spongebob itself. You play against different teams that are composed of these serials characters. Try to win this match and show couple of neat trick.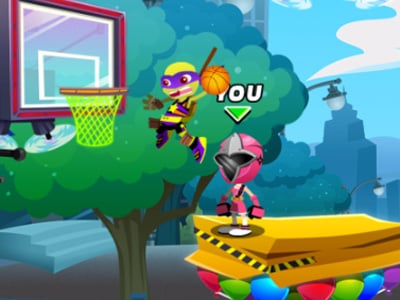 97% 16.2k plays
Published: Feb 22nd, 2017 HTML5 Play basketball with famous cartoon heroes!