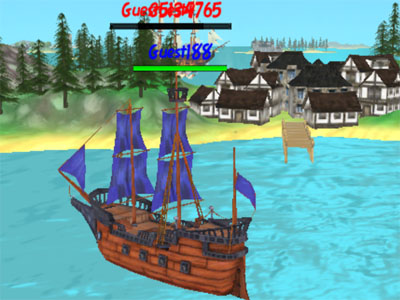 • Published Sep 27th, 2016 with 24575 gameplays
Platforms:
Controls :



movement

shooting / interaction
Pick one of many available ships. Once you've found your favorite, prepare the cannons! You will have to find enemy ships that you have to destroy. Your goal is to become the leader of the Caribbean Sea. You can register or play as a host. In that case, your progress won't be saved and you'll have to always start from scratch. If you register, you will be able to play the game whenever and wherever you want.