World of WarPlanes

World of WarPlanes
• Published Jul 6th, 2013 with 19408 plays
Controls:
More info in the game
Although not an online game, but a fully fledged computer game, we decided to add it. World of Warplane was developed by the same studio as the popular game World of Tanks that everyone already knows. Once you have registered and downloaded the game already, you can enjoy great air battles and gradually begin to upgrade your machine. All this, of course, in the great graphics.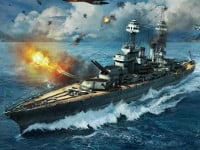 91% 7.8k plays
Published: Jul 15th, 2015 PC A sequel to the game World of Tanks. This time you are in command of a warship.