Tony Hawk's Pro Skater 2 N64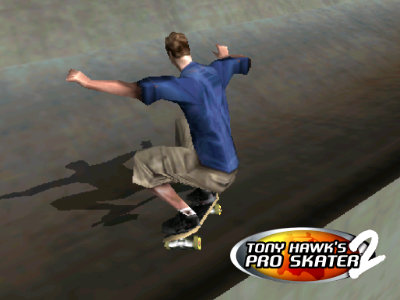 Tony Hawk's Pro Skater 2 N64
Tony Hawk's Pro Skater 2 N64
(Tony Hawk's Pro Skater 2)
• Published Feb 6th, 2018 with 8709 gameplays
Platforms:
Controls :



movement

⏎

start

J

b button / back / trick

K

a button / confirm / jump

Q

l button

E

r button

z button

I

||

L

||

U

||

O

c buttons
You surely know Tony Hawks Pro Skater 2. Your objective was to show off the coolest tricks to earn score points and to win. During the course of the game you had to show off multiple crazy tricks in a certain time limit. This game was the bomb in 2001 and you can now play it again. Create your own skate park where you can have fun. Share your creations with other players.