Wild West Games
Number of games: 14 (Overall rating: 83%)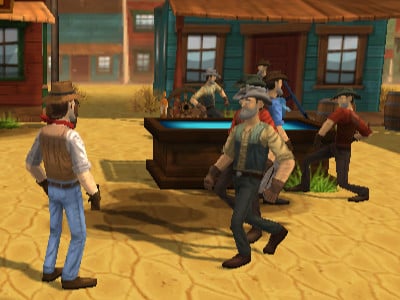 90% 85.0k plays

90% 7.0k plays

67% 5.0k plays
Wild West Games are a category of online games that revolve around the American Old West. The Wild West era is known for cowboys, gunslingers, horse riding, and duels, and these games portray those elements in different ways. The games range from action-packed shootouts to role-playing adventures and strategy games.
Some of the most popular games in this category include Saloon Brawl 2, OUTLIVE: The West, and Saloon Brawl. These games offer players different levels of gameplay, from casual to challenging levels. They are available to play in a browser, and some can be played on mobile too. Wild West Games vary in graphic presentation, some are in 3D, while others are in 2D. Most Wild West games are free and don't require any downloads or installations. Players can simply open their browser and start playing. Another great feature of Wild West games is that new games are regularly added, so players always have something fresh to look forward to. Whether you like cowboy shooting, adventure, or gameplay that requires strategic thinking, there is a Wild West game for everyone.
---
What are the most popular Wild West Games right now?
What are the most played Wild West Games?
---
Play the best online games from the category - Wild West Games. 🎮 New games every day, no download or installation required. Just click and play right now!