ChuppyShills
Warning
Adobe has blocked Flash content from running in Flash Player since January 12, 2021. The emulator is still under development, but should be completed by the end of this year.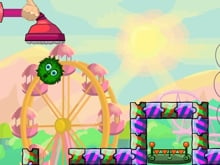 ChuppyShills
• Published Oct 7th, 2015 with 4705 plays
Platforms:
Controls:
Mouse = interaction
Using a vacuum cleaner you must collect all the characters in this game. You can also use the vacuum cleaner to move objects if they stand in your way. You must get everyone before you run out of energy. It will be very easy at first, but that will gradually change.