Civilizations Wars 2: Epic
Warning
Adobe has blocked Flash content from running in Flash Player since January 12, 2021. The emulator is still under development, but should be completed by the end of this year.
Civilizations Wars 2: Epic
• Published Jan 15th, 2014 with 10045 plays
Platforms:
This is another great part of this strategy, where this time you try to rescue the princess, kidnapped by the enemy. Occupy therefore different bases and destroy the enemy. If you manage to get the princess, you will make her your bride.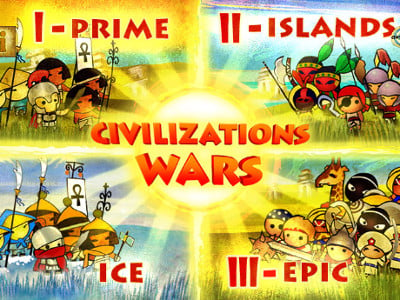 100% 8.3k plays
Civilizations Wars Master Edition
Published: Jan 28th, 2016 HTML5 This is a special edition in which you can choose from the four parts of this online game.