Cyber Chaser

Cyber Chaser
• Published Sep 26th, 2013 with 7683 plays
Controls:
movement - arrow keys
The enemies have attacked our hero and you have to help him defeat them all. You will have a weapon in your hand and you will have to jump like crazy. In addition to the enemies you have to be careful about the obstacles standing in your way. There are some upgrades available so do not forget to buy some.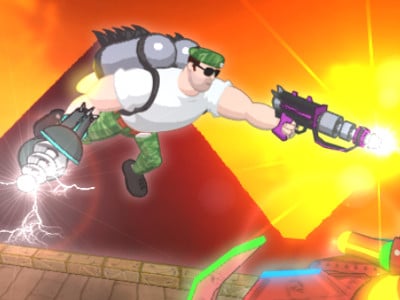 44% 6.3k plays
Published: Oct 15th, 2015 HTML5 This fun game takes place on an unknown planet where you have to face many enemies.