Find The Candy:Kids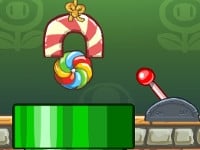 Find The Candy:Kids
• Published Jul 19th, 2015 with 3650 views
Platforms:
Controls:
Mouse = interaction
The aim is to get the candy which is always hidden. Do what you can to get it and go to the next level of the game. We believe that you can do this. Also try to take all the stars you see. Can you do this without any help?


80% 4.2k plays
Published: Nov 30th, 2013 Flash Calming game where you look for stars and a candy.


80% 2.8k plays
Published: May 10th, 2014 Flash Collect a variety of sweets in this game!