Fly With Rope

• Published Mar 1st, 2015 with 14095 gameplays
Platforms:
Controls :
Mouse = interaction
Try to get this guy really far. Seesaw and move further as Spiderman. Be very careful, however, to not fall down, because it can be very easy to kill yourself. Get as far as possible. This is the main goal of the game.

95% 14.0k plays
Published : Mar 1st, 2015 HTML5Fly with this guy on the rope as Spiderman.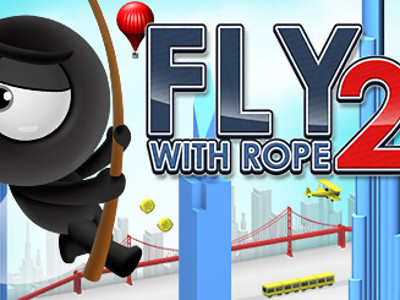 80% 10.5k plays
Published : Aug 22nd, 2016 HTML5Swing from building to building to complete the level.