Gangster Runner
Warning
Adobe has blocked Flash content from running in Flash Player since January 12, 2021. The emulator is still under development, but should be completed by the end of this year.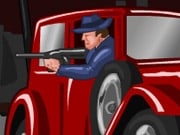 Gangster Runner
• Published Mar 18th, 2011 with 5630 plays
Controls:
movement: arrows, continue - space bar, pause - P
In this game you become a driver, who, together with his companions, robs various stores throughout the city.