Swords and Sandals: Gladiator

Swords and Sandals: Gladiator
• Published Feb 21st, 2008 with 50860 plays
You will fight in the arena of the Coliseum. Your task is to buy the best armor and weapons in order to defeat your enemies.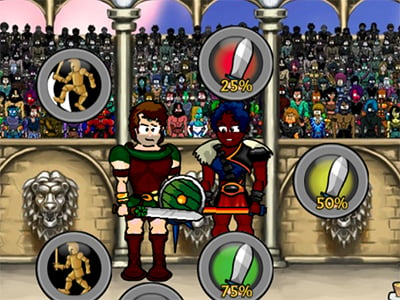 68% 8.1k plays
Swords and Sandals: Champion Sprint
Published: Jun 21st, 2018 HTML5 A game with gladiators, where you'll have to kill all of the soldiers ahead of you.