Swords and Sandals 4
Warning
Adobe has blocked Flash content from running in Flash Player since January 12, 2021. The emulator is still under development, but should be completed by the end of this year.

Swords and Sandals 4
• Published Oct 22nd, 2010 with 8387 plays
Platforms:
Swords and Sandals series continues with a new mini game. There will again be many interesting gladiat fights.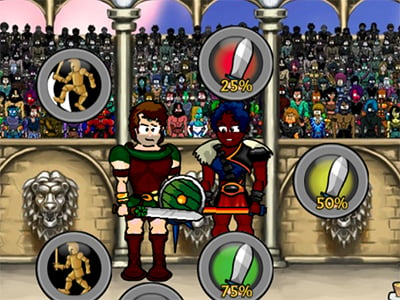 100% 5.9k plays
Swords and Sandals: Champion Sprint
Published: Jun 21st, 2018 HTML5 A game with gladiators, where you'll have to kill all of the soldiers ahead of you.


75% 11.7k plays
Published: Feb 21st, 2008 HTML5 You will fight in the arena of the Coliseum. Your task is to buy the best armor...