Gravity Driver 2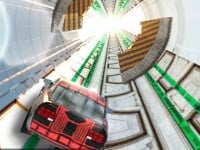 Gravity Driver 2
• Published Jul 8th, 2015 with 7523 plays
Controls:
Arrow keys = driving
In today's online game you can expect 15 great levels where you will have to overcome obstacles in a tunnel. It's a continuation of this racing game. Be careful and do not crash anything. You control a red mustang that is really quick enough. So go for it!

94% 10.7k plays
Published: Mar 10th, 2015 HTML5 Go through the tunnel of the future in Mustang.