Gravity Driver

Gravity Driver
• Published Mar 10th, 2015 with 11111 plays
Controls:
Arrow keys = driving
This is a very dangerous tunnel of future in which you must pass through obstacles such as closing doors. Try to do everything possible not to crash. Go as fast as you can. Try also unlock the "cold" mode and also get enough points.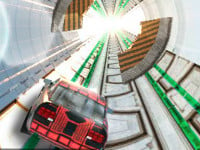 85% 7.6k plays
Published: Jul 8th, 2015 HTML5 Drive through a tunnel in the second part of the game.