Into Space 3: Xmas Story

Into Space 3: Xmas Story
• Published Dec 27th, 2013 with 6235 plays
Platforms:
Controls:
movement - arrow keys
In this Christmas game you will help the elves, who built a space rocket. Your task will be to get as high as possible and collect various accessories. Gradually you will be able to buy more upgrades and reach the finish.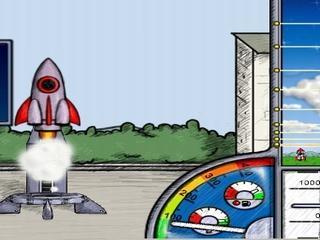 100% 6.3k plays
Published: Oct 28th, 2010 Flash In this online game you try to shoot your rocket into space. But beginnings are...


100% 7.6k plays
Published: Oct 5th, 2012 Flash In this fantastic game you try to fly to Mars.