Into Space 2

Into Space 2
• Published Oct 5th, 2012 with 11513 plays
Controls:
movement: arrow keys
In this game, your task will be to build a rocket that could reach Mars. At first you will have to do a lot of experiments and try to collect money and other useful things. Thanks to this you'll be able to get higher and higher, until you finally succeed.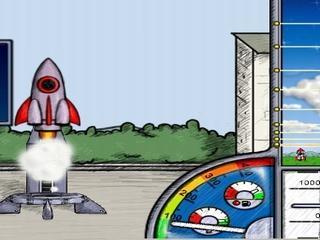 83% 8.6k plays
Published: Oct 28th, 2010 HTML5 In this online game you try to shoot your rocket into space. But beginnings are...

75% 16.6k plays
Published: Dec 27th, 2013 HTML5 Help elves to improve their spaceship.