Red Ball 3
Red Ball 3
• Published Sep 23rd, 2011 with 24130 plays
• Developer: HeroCraft
Controls:
movement: arrow keys
Red Ball 3 is a 2D physics platformer that tells the story of a hero on a mission to rescue his kidnapped love, Pink, from the treacherous Black Ball. The game features 20 levels filled with challenges, including traversing green valleys, secret caves, and volcanic areas. Players will need to navigate through levels, avoid pits, ride trolleys and lifts, fly helicopters, and race on roller coasters.


Different forms

Throughout the game, players can control the hero in different forms, such as a rosy orb, a bouncy ball, a balloon, or a rock. By successfully completing all 20 levels, players can unlock a special prize: the ability to choose a new skin for their hero.

Red Ball 3 offers classic platformer mechanics with balanced physics, requiring players to use their reflexes and problem-solving skills to overcome obstacles and collect stars. The game's simple art style and vibrant soundtrack make it enjoyable for both children and adults.
79% 20.6k plays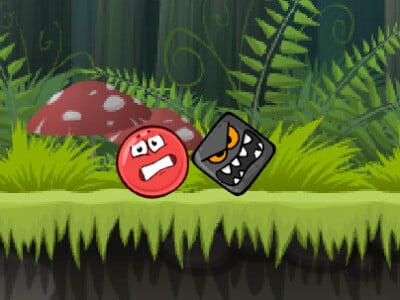 90% 22.6k plays
82% 25.5k plays