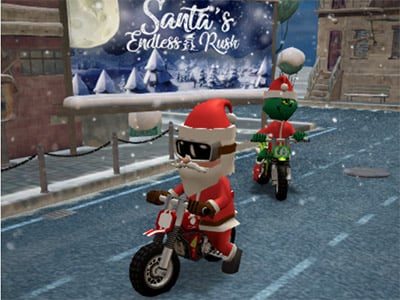 Santas Endless Rush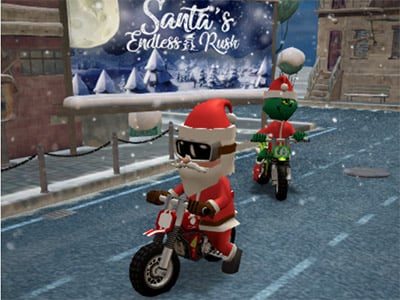 • Published Dec 22nd, 2017 with 6021 gameplays
Platforms:
Collect all coins that you can find and avoid all obstacles. It won't be easy, but you'll have to try! The Christmas is at stake. The game has a great arcade style. Escape Grinch who wants to destroy Christmas. The game offers great graphics and many different levels.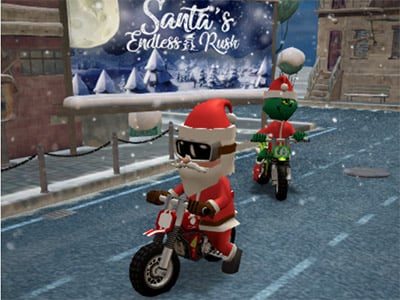 80% 6.0k plays
Published : Dec 22nd, 2017 HTML5Drive around with Santa on a motorbike.
80% 7.1k plays
Santa's Rush: The Grinch Chase
Published : Dec 23rd, 2018 HTML5In this Christmas game, you will be riding alongside Santa on your go-cart.