Shell Shockers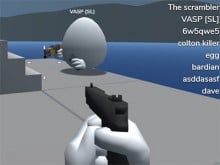 • Published Sep 9th, 2017 with 101230 views
Platforms:
Controls:
W




A

S

D

movement

Mouse

shooting

Spacebar

jump

E

change weapon

R

reload
Play as eggs that are trained to kill. They hold pretty powerful gun in their hands, so beware. Pick your eggs and give them nicknames. After that you just enter the battlefield. Use your weapons to kill all of your enemies. You can pick between a sniper rifle, a shotgun or a minigun. Have as much fun as possible and show off your bravery! Each egg has a special ability. You can chat with other players and even cooperate!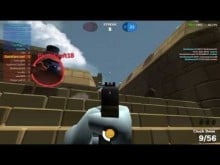 7.2k plays
Shell Shockers online gameplay #1
Published: Mar 16th, 2019 Here is our gameplay of action shooter Shell Shockers. Play as eggs that are tr...