Shell Shockers gameplay #2
Games in the video: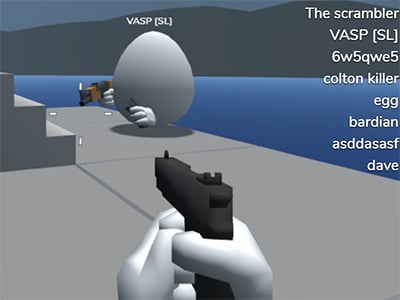 91% 415k plays
Published: Sep 9th, 2017 HTML5 A fun multiplayer game where you'll be playing as eggs.
Second gameplay of action shooter Shell Shockers. Use your weapons to kill all of your enemies. You can pick between a sniper rifle, a shotgun or a minigun.