Skytrip
Warning
Adobe has blocked Flash content from running in Flash Player since January 12, 2021. The emulator is still under development, but should be completed by the end of this year.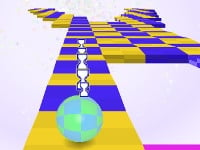 Skytrip
• Published Jul 28th, 2015 with 6368 plays
Platforms:
Controls:
Arrow keys = movement
Get the ball as far as possible. Be careful, because there will be some abysses the ball could fall into. This would mean the end of the game and you would have to start again. The best thing about the game is that you can look at the results of the best players. You will be able to see how good you are.