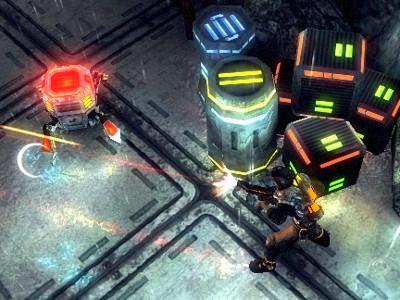 • Published Jul 9th, 2013 with 18579 gameplays
Platforms:
Controls :
mouse, movement - WASD
A great shooter, in which you select the space base. As a soldier you'll have to destroy every robotic thing around. The base may at first seem like a maze, but you will cerainly get used to it. The game features excellent graphics, which is driven by the Unity engine. So enjoy it.