Anime Star Fighting
Warning
Adobe has blocked Flash content from running in Flash Player since January 12, 2021. The emulator is still under development, but should be completed by the end of this year.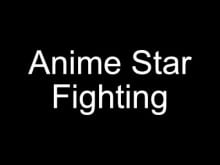 Anime Star Fighting
• Published Jan 28th, 2014 with 42593 plays
Controls:
movement - WASD, attack - J, K, L, U, I
For anime fans here we have an interesting game where you fight with various known characters such as Naruto. You face a number of enemies, among them the several animals. Therefore press different keys and try to make a combo.