Battle Gear 3

Battle Gear 3
• Published May 25th, 2012 with 18200 plays
Controls:
mouse, movement- W, A, S, D
Find out what it means to be a general and lead a huge army into battle. Your task is to occupy enemy states. Don't forget to buy new things and upgrade your equipment.

88% 16.1k plays
Published: Jan 9th, 2009 HTML5 You are the commander and the war is just beginning. The war will take place on...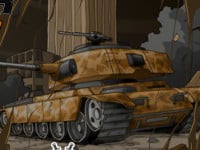 88% 7.6k plays
Published: Jul 6th, 2015 HTML5 This is the fifth game from a successful  series.