Battle Gear: Underground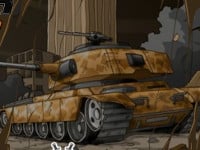 Battle Gear: Underground
• Published Jul 6th, 2015 with 7710 plays
Controls:
AD = movement of the game board, Mouse = interaction
Everything takes place underground and you can look forward to 40 levels. In each round you will have to send out troops to deal with the enemies present. We are sure you can do this. Make sure you kill the enemies and defend your base.

89% 16.6k plays
Published: Jan 9th, 2009 HTML5 You are the commander and the war is just beginning. The war will take place on...

87% 18.4k plays
Published: May 25th, 2012 HTML5 In this great battle game you will occupy enemy territory.