Bazooka and Monster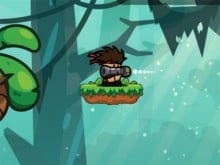 Bazooka and Monster
• Published Sep 11th, 2017 with 4491 plays
Your main objective is to neutralize your opponents. Find a way how to finish all 18 levels. In each round, you'll be shooting your rocket launcher. Multiple opponents can be hit with a single rocket, since it can bounce once. The gameplay is fairly simple and the graphics are nice. You'll see that the game will bring you hours of fun.
80% 4.7k plays
Bazooka and Monster 2 Halloween
Published: Oct 27th, 2017 HTML5 Kill all of the monsters with your bazooka.