Claytus Hood
Warning
Adobe has blocked Flash content from running in Flash Player since January 12, 2021. The emulator is still under development, but should be completed by the end of this year.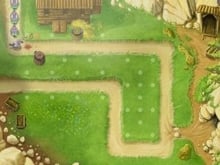 Claytus Hood
• Published Jul 13th, 2010 with 8801 plays
Platforms:
Another online game from tower defense group of games. This time, you are in a forest where you try to prevent them from passing to the other side.