Cluck-O-Nauts
Warning
Adobe has blocked Flash content from running in Flash Player since January 12, 2021. The emulator is still under development, but should be completed by the end of this year.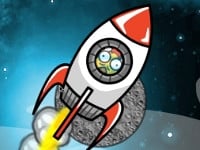 Cluck-O-Nauts
• Published Jun 8th, 2015 with 3950 plays
Platforms:
Controls:
Mouse = interaction
Using gravity you must collect all the eggs. Do not let this sweet little animal get lost in the space. You will have lots of fun. Just start playing this cool game and do your best. The more stars you have at the end of the game the better.