Knighttron
Warning
Adobe has blocked Flash content from running in Flash Player since January 12, 2021. The emulator is still under development, but should be completed by the end of this year.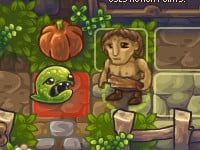 Knighttron
• Published Jul 12th, 2015 with 8518 plays
Controls:
Mouse = interaction
Today, the knight wakes up in a dangerous world which has been infected. Your task is to control the hero and help him get his memories back which he lost while fighting the enemies. Fight, trade, fulfil tasks or just run around and look for various rewards. You can control up to three heroes.