LEGO Indiana Jones
Warning
Adobe has blocked Flash content from running in Flash Player since January 12, 2021. The emulator is still under development, but should be completed by the end of this year.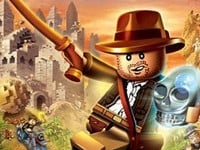 LEGO Indiana Jones
• Published Jun 28th, 2015 with 20254 plays
Platforms:
Controls:
Mouse = interaction
Together with Indiana Jones you run forwards and it will be very important to collect all the coins in your way. It will not be easy and you have to pay attention because there will be some obstacles in your way all the time. Start playing and show your skills. We are sure you can do this.