Paper.io
• Published Feb 18th, 2017 with 25190 gameplays
Platforms:
The task at hand is simple. Try to paint your land with your color in the shortest amount of time possible. Try to expand into enemy territory! If you do that by crashing into the tail they're leaving behind. Watch out though, since they can get you the same way!
80% 25.1k plays
Published : Feb 18th, 2017 HTML5A great addictive multiplayer online game.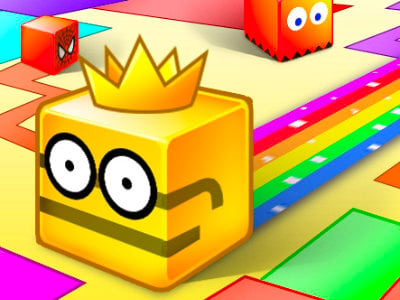 80% 5.4k plays
Published : May 22nd, 2019 HTML5The second installment of the great .io series, where you'll be trying to take as much land as possible.